26 septembre 2011
1
26
/

09
/

septembre
/

2011
19:24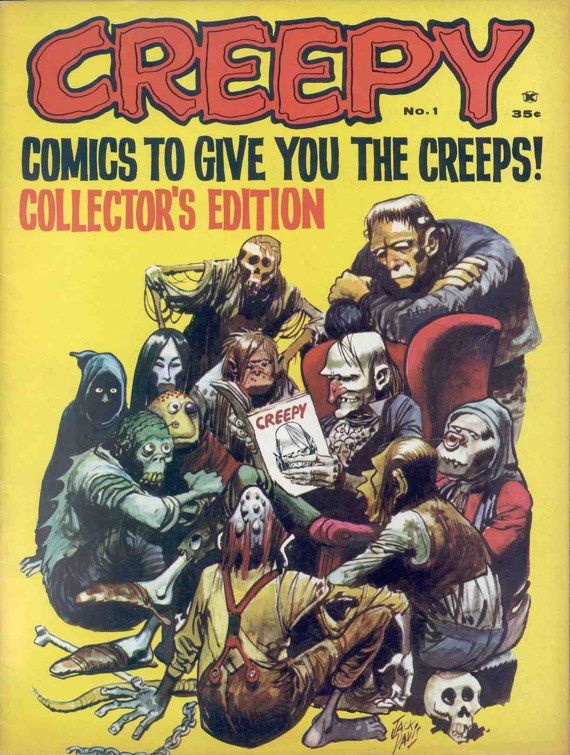 (1964-1985) ™ and ©1976 Warren Publishing Co.
When the Comics Code brought down EC comics in the mid-1950s, fans of horror comics faced the prospect of substandard, watered-down fare instead of their steady diet of well-illustrated blood and gore. James Warren answered their prayers in 1965 with Creepy, a deluxe black-and-white magazine (thus not subject to the Code) offering chilling tales in the EC tradition, told by the master artists and writers from the classic days—Frank Frazetta, Wally Wood, Reed Crandall, Al Williamson, and John Severin, plus Alex Toth, Neal Adams, and Bernie Wrightson.

Creepy was an anthology title, with four or five stories per issue hosted by the ghoulish "Uncle Creepy." Original editor Archie Goodwin made Creepy and its companion, Eerie, a showcase of storytelling talent through the first several years. After Goodwin's departure, Creepy slipped a bit, but continued to be a unique and influential publication into the 1980s.